Python AGRD is an Automatic Grease Removal Device (AGRD) meaning it operates without moving parts or chemicals and the primary function is to virtually eliminate fats, oils and grease (FOG) in wastewater effluent.
A hydraulic immiscible liquid separator designed to eject the retained FOG from within the main separation chamber on a constant "always on" basis. The FOG recovered has a low moisture content of less than 5%, which is widely acceptable for Bio-Diesel production.
There are no moving parts to break or maintain and no messy, time-consuming grease traps to clean. Plus its small footprint makes it easy to install in even the smallest kitchens. Ideal for applications such as dishwashers, pre-rinse sinks, three-compartment sinks, woks, kettles, combi ovens and rotisserie ovens.
Seeing the remarkable Python separator in action will provide you with a true sense of its compact "install anywhere" footprint, ingenious design and highly efficient operation.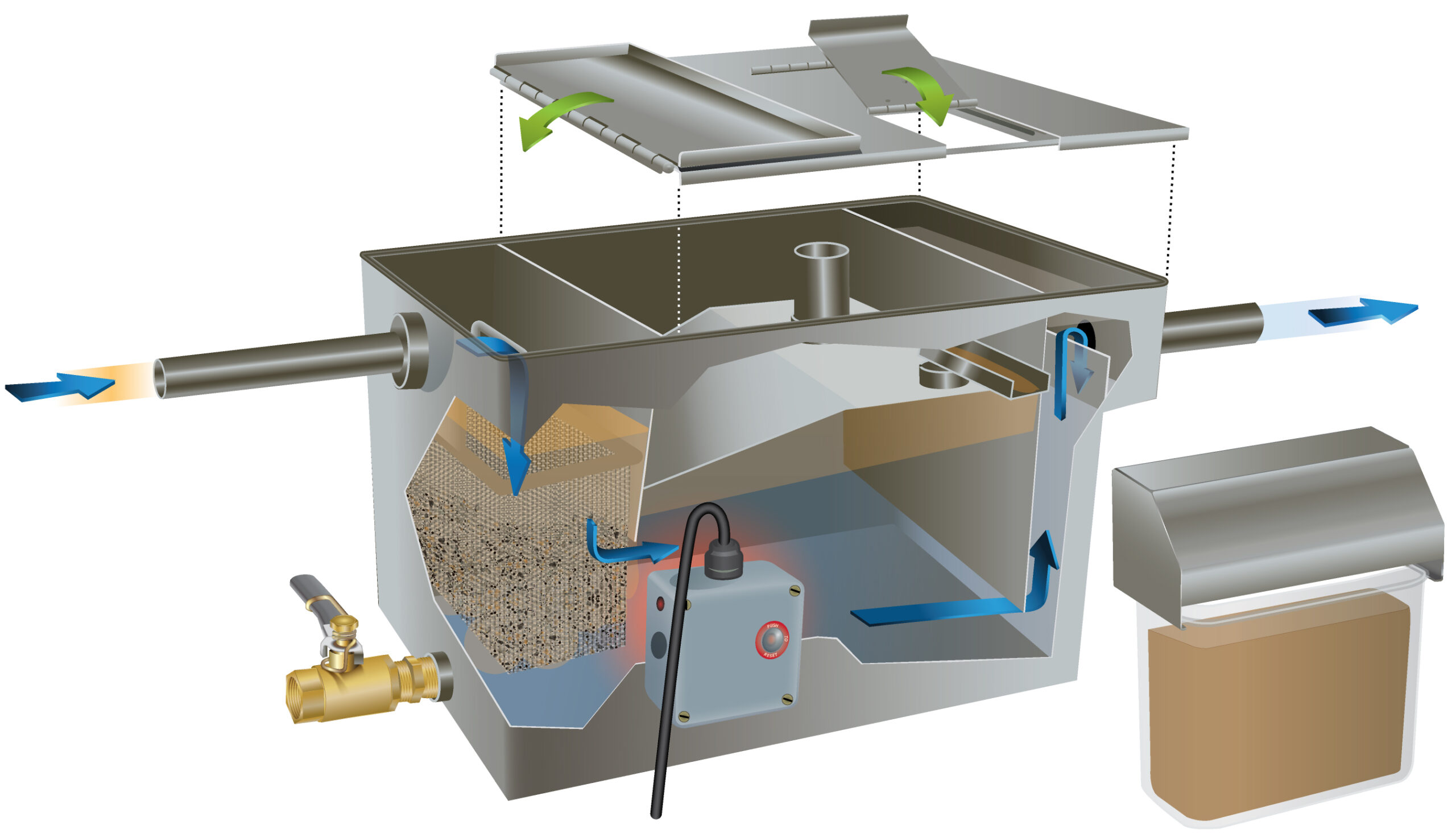 Python is an industry leader in grease removal with its line of sustainable and environmentally friendly automatic grease removal devices and related solutions. Its patented, high-efficiency, cost-effective automatic grease removal devices have a range of unique features and benefits that set it apart from other systems on the market.
No moving parts and less maintenance time
Small footprint for simple installation and retrofit
Made from strong, durable, lightweight and hygienic grade 304 stainless steel
Maintains a 96.4% grease removal efficiency, higher than other systems on the market
Unique system design allows for multiple discharging configurations
5 year limited warranty
The Python meets (and exceeds) the industry codes and standards including UL, IPC, UPC, IRC, NPC, ASME A112.14.3, ASME A1123.14.4, PDI G101, and CSA B481.1
Length: 479 mm
Width: 292 mm
Height: 312 mm
Weight: 21.8 Kg
15.1 LPM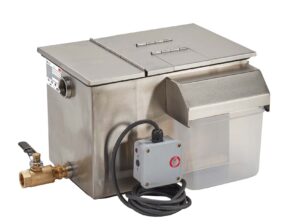 Length: 644 mm
Width: 406 mm
Height: 362 mm
Weight: 34.0 Kg
37.9 LPM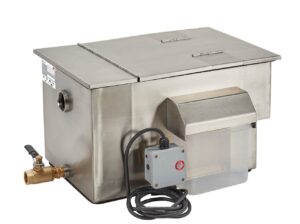 Length: 949 mm
Width: 406 mm
Height: 362 mm
Weight: 52.2 Kg
56.8 LPM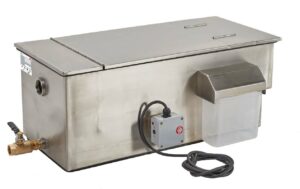 Length: 848 mm
Width: 406 mm
Height: 502 mm
Weight: 61.2 Kg
94.6 LPM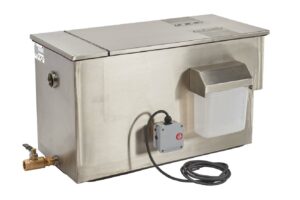 Length: 1052 mm
Width: 610 mm
Height: 364 mm
Weight: 67.1 Kg
94.6 LPM
Low profile body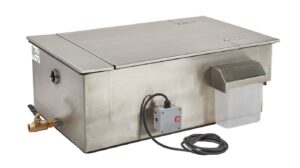 Length: 959 mm
Width: 600 mm
Height: 558 mm
Weight: 99.8 Kg
189.3 LPM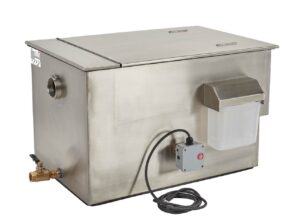 Length: 1274 mm
Width: 602 mm
Height: 888 mm
Weight: 117.9 Kg
378.5 LPM