The ProfiLine system is designed to be positioned above the roof or balcony membrane. It drains water directly from the pavement surface or down a façade via the grate.
Perforations in the side walls of the channel allow water that has percolated through the pavement or green roof materials, to drain. It then guides this water to the roof or balcony drain.
If the roof or balcony drain cannot be ideally situated, drainage ducts can be used to discretely direct the water to the required location.
The access grate can be used over the rainwater outlet to provide access for maintenance.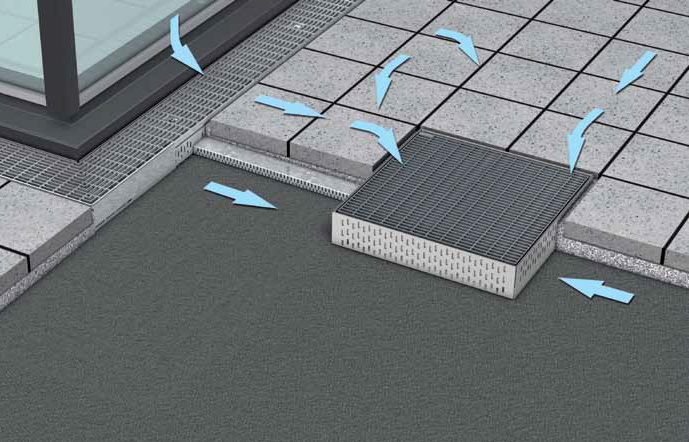 Surface water from the pavement or from a facade can drain directly through the grate
A choice of steel grates, including Heelsafe® Anti-Slip
Percolated water can enter through the side wall perforations
Collected water is guided to the appropriate rainwater outlet