ACO Alternative Solutions
An Alternative Solution, falling under NZBC Building Code E1, can be offered where use of ACO's E2/AS1 compliant products is not suitable. Typically this occurs in installations with flush finish joinery, where a contractor wants to use a precast channel, or where a vehicle trafficked finish is required.
To assist with the design and consenting process, ACO can provide full technical support and channel hydraulics to demonstrate the suitability of the product as an Alternative Solution. ACO technical representatives are happy to discuss this with any concerned party. Precast trafficable polymer concrete channels in 100mm, 200mm and 300mm nominal widths, in sloping or constant depths.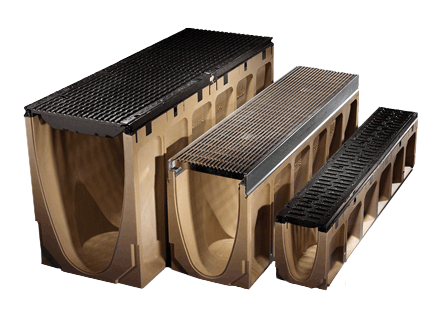 Precast polymer concrete drain designed for membranes to drain into the channel